Go To Page: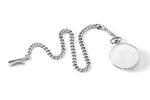 High Polish Pocket Watch
$29.99
Wonderland's White Rabbit would enthusiastically trade in his carrots for this smart stainless steel pocket watch. With a 1 3/4" f.....


---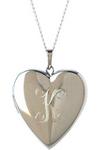 Silver Victorian Style Locket
$35.99
n the Victorian Era, dear friends often exchanged photos and kept them safely hidden within a tiny silver locket. Suspended from a whis.....


---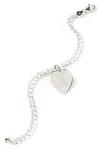 Sterling Silver Charm Bracelet
$35.99
Hanging from a chain with pure love. A delicate heart charm can be engraved with your message. Each sterling silver charm bracelet meas.....


---