Go To Page: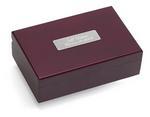 Cherry Finish Keepsake Box
$29.99
Keep your most valuable treasures and memories in a personalized keepsake box, with plush green velour lining and a rich cherry finish......


---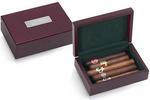 Cherry Wood Humidor
$55.99
When properly monitored in this heirloom quality cherry wood humidor, cigars will retain their freshness indefinitely. Cigars are natur.....


---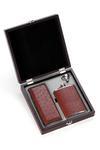 Cigar Case and Flask Gift Set
$79.99
A little bit of luxury is wrapped up in this personalized gift set. Give the guys a high-grade leather covered flask and cigar case tha.....


---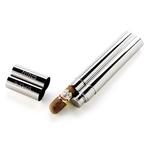 Stainless Steel Cigar Case and Flask
$29.99
With it's ingenious design and polished stainless steel finish, this combination of the ultimate gentlemanly pleasures fits neatly in a.....


---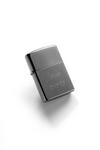 Zippo Black Ice Lighter
$29.99
A darker, slicker version of the original Zippo chrome lighter. A perfect gift for your not-so-perfect party boy. Personalize it for a .....


---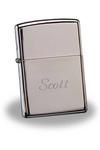 Zippo Chrome Lighter
$24.99
Invented by George G. Blaisdell in 1932 in Bradford, PA, the Zippo lighter was so named because old George liked the sound of the word .....


---