Go To Page: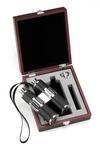 Binocular Flask
$59.99
You won't really be watching the game through these binoculars, but you can sip your favorite beverage. These binoculars are actually a.....


---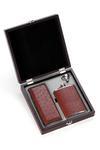 Cigar Case and Flask Gift Set
$79.99
A little bit of luxury is wrapped up in this personalized gift set. Give the guys a high-grade leather covered flask and cigar case tha.....


---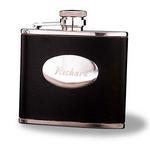 Leather Flask
$25.99
Encased in a rich black leather sleeve, our stainless steel flask feels right at home in a gentleman's trouser pocket. Holds 4 oz. Pers.....


---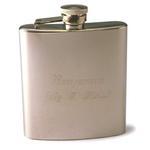 Personalized Mirror Flask
$29.99
This speakeasy-style flask holds 7 oz. of your favorite beverage in a sleek, smooth stainless steel design. Personalized with up to 15 .....


---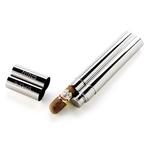 Stainless Steel Cigar Case and Flask
$29.99
With it's ingenious design and polished stainless steel finish, this combination of the ultimate gentlemanly pleasures fits neatly in a.....


---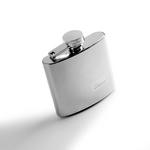 Textured Stainless Steel Flask
$22.99
Reminiscent of pocket flasks manufactured in the 20's and 30's, this textured stainless steel flask holds 4 fluid oz. Personalized with.....


---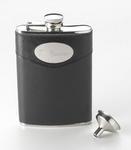 Torrance Leather Flask
$31.99
He'll be in high spirits as he carries his liquid libations, alcoholic or nonalcoholic, in this luxurious leather and silver flask, whi.....


---