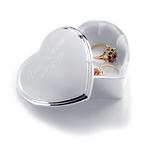 Silver Plated Heart Trinket Box
$24.99
On the vanity, dressing table, or nightstand, this silver plated box is the perfect place to keep precious mementos. Lined in white vel.....


---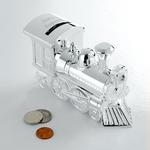 Silver Plated Train Bank
$24.99
A perfect gift for the young and/or the frugal. This old fashioned engine car can hold lots of savings, and can be personalized with a .....


---
Silver Plated Yo Yo
$23.99
Old fashioned mischief in swanky silver plate. This toy-lover's dream can be personalized for a keepsake gift that's also a heck of a l.....


---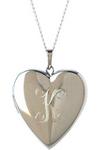 Silver Victorian Style Locket
$35.99
n the Victorian Era, dear friends often exchanged photos and kept them safely hidden within a tiny silver locket. Suspended from a whis.....


---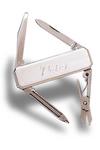 Stainless Steel 4-Tool Pocket Knife
$14.99
The clever design and stainless steel construction make this pocket knife a compact and practical companion while at home, in the yard,.....


---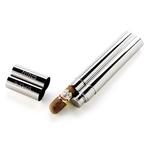 Stainless Steel Cigar Case and Flask
$29.99
With it's ingenious design and polished stainless steel finish, this combination of the ultimate gentlemanly pleasures fits neatly in a.....


---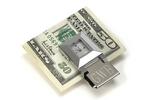 Stainless Steel Clock and Money Clip
$24.99
Time truly is money with this luminous clock and money clip combo. Measuring a compact 1" x 2", the stainless steel timepiece.....


---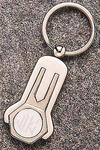 Stainless Steel Key Chain and Golf Divot Tool
$21.99
Crafted of stainless steel, this ingenious key chain and divot tool combination works great on the green and looks sharp at the country.....


---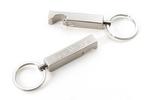 Stainless Steel Key Chain/Bottle Opener
$15.99
This sophisticated key ring is securely attached to a brushed stainless steel bottle opener - a dynamic duo measuring 4". Fine cra.....


---